If you're like just about everyone else on the planet, you hate when an unexpected light shows up on your dashboard. But the truth is that this is how your car actually talks to you. It's how it not only lets you know that something might be amiss, but when things are working the way they should. Of course, it can sometimes be tricky to understand what a given light means.
Your Ford Escape has a number of different dash lights you might encounter as you traverse the roads of Doylestown, Warminster, and Philadelphia. Check out this handy 2018 Ford Escape dashboard light guide from Fred Beans Ford of Doylestown, so that when something ignites on your dash, you'll know whether it's a warning or an emergency.
Ford Escape Symbols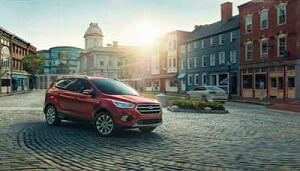 When you encounter a 2018 Ford Escape dashboard light, the first thing you'll want to know is whether it's an emergency that requires immediate attention, or if it's just a warning that something's amiss. Some lights, in fact, are even just indicators that let you know things are working the way they should. Let's look at a few of the most common you might see…
Positive Indicator Lights
Positive indicator lights let you know that things are working properly and that systems are engaged. For example, a car that has dual S-curves behind the wheels lets you know your Stability Control system is engaged. If you see a car between two dotted lane lines, that's letting you know your Lane Keeping System is engaged. Finally, the letter A inside an open circle lets you know your Auto Start-Stop engine feature is working properly.
Warning Lights
The most common yellow warning light is a picture of an engine. This is the infamous Check Engine light. It means that there's a malfunction somewhere in your system. While the car remains drivable, whatever the problem is needs to be diagnosed and fixed quickly, or it can turn into something worse. Sometimes this just indicates a loose fuel cap, so tighten that up first and see if it goes off after driving a bit.
The letters ABS inside of a circle, with parentheses outside, tells you that your anti-lock brake system isn't functioning as it should. So long as you don't see the Brake System light, you can keep driving the car, though your brakes' anti-lock system won't work until you get it fixed.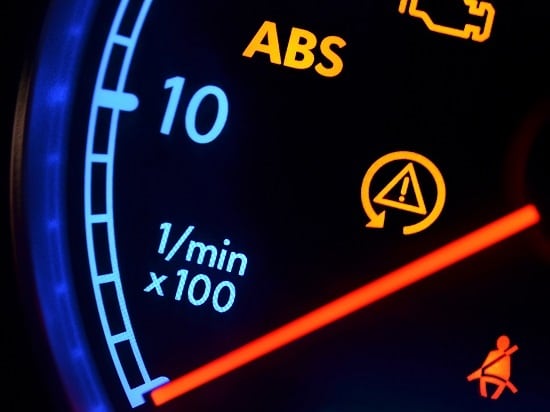 Danger Lights
Lights that are red usually indicate imminent danger, to the point where you should stop driving immediately. The most common of these include a picture of a battery, which indicates an issue with your charging system (your car could stall out and not start again). A picture of a floating thermometer indicates that your coolant levels are low or are otherwise running hot. And a picture of an oil lamp dripping oil indicates that your oil pressure is low.

Schedule Service Today!
If you see these or any other 2018 Ford Escape dashboard light, and you're in the Philadelphia, Warminster, or Doylestown area, then call Fred Beans Ford of Doylestown. We can help you get your car running like new once more. Give us a call today!