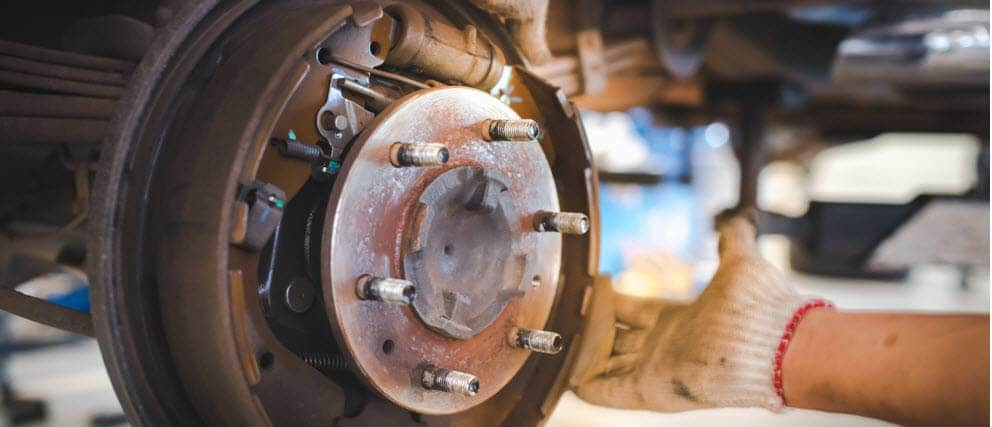 Your brakes are the single most important safety feature in your entire car. So, when it starts to wear down, you'll need to have it fixed immediately. That way, you can stay safe and protected as you drive through Doylestown, Philadelphia, and Warminster.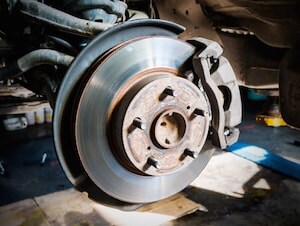 To get your brakes repaired, head over to Fred Beans Ford of Doylestown. With a slew of advanced tools, quality parts, and a team of dedicated service professionals, we can fix your brakes and preserve your vehicle's dependable performance for years to come.
Brake Repair Services
Like all automotive parts, your brakes will need to be repaired at some point in your vehicle's lifetime. When you provide your brakes with necessary repairs, performance isn't just restored; it becomes safer, too.
If you need a brake repair, our service team is here to help. All you have to do is schedule a service appointment and bring your vehicle to our dealership. From there, our technicians will inspect the system and perform any repairs it needs. This includes brake pad replacements, rotor replacements, and brake line repairs and replacements. We can also refresh your brake fluid if it's too old or running low.
Signs That Indicate You Need a Brake Repair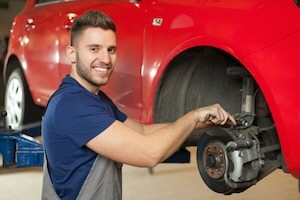 Our dealership is more than capable of fixing your brakes, but you still need to know when your car needs a repair. That's why you need to be aware of any signs that indicate brake issues. This will help you catch and fix any problems as soon as they occur.
Here are a few brake repair warning signs that you should watch out for:
Squealing or grinding noises when braking
Brake fluid leaks
Reduced brake system response
Brake system dashboard light
Vibrating brake pedal
As soon as these warning signs start to pop up, schedule a brake repair immediately.