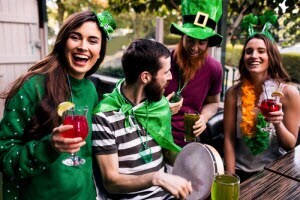 St. Patrick's Day is the one time of the year where everyone is Irish. While there are plenty of activities to partake in, one of the more popular ones is getting a few brews in an Irish pub. St. Patrick's Day falls on a Friday this year, and what better way to kick off the weekend and celebrate this Celtic tradition than by clinking glasses and singing some traditional Irish folk songs with your friends?
We'll help you make plans for this fun holiday by showing you what to do. Here's our list of where to celebrate St. Patrick's Day near Doylestown. 
The Dubliner
Going to a bar named after Ireland's capital and most populated city is one of the best ways to celebrate St. Patty's Day. The Dubliner, located right on Main Street in New Hope, offers an authentic Irish experience. Stop in for a Guinness or a Jameson and take advantage of the Irish offerings on the menu.
You could start off with Irish Fritters, which features corned beef, sauerkraut, and Swiss cheese that's rolled in a pastry and deep-fried. If you're looking for something more than just an appetizer, you could opt for traditional fare like the Fish & Chips, Shepherd's Pie, or Bangers & Mash. The Dubliner also has live music, so you could make the most of your St. Patty's Day with Irish bands. 
Farm House Tavern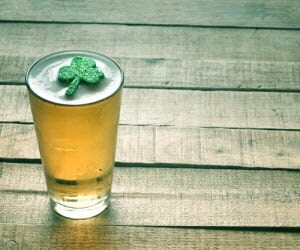 The Farm House Tavern, originally built in 1953, has been a Doylestown staple for the Irish pub experience. This tavern can please even the pickiest of beer drinkers, with its vast selection of domestics, craft beers, and beers more in tune with the holiday like Irish red ales, stouts, and a collection of Irish whiskeys. Stop in for a beer and some tasty snacks like the Irish Nachos. This dish features roasted red bliss potatoes that are topped with sour cream, jalapenos, jack cheddar cheese, salsa, and black olives.
You could always opt for something more traditional like Corned Beef or Susan's Guinness Irish Stew. This dish features beef, vegetables, and potatoes that are simmered in Guinness Irish Stout with a hint of chocolate. Make your St. Patty's Day special at the Farm House Tavern. 
Finney's Pub
Finney's Pub in Doylestown might be one of the best spots to stop in for your St. Patty's Day adventures. This local hangout offers a variety of different beers, as well as a few cocktails to help you enjoy your evening. The Irish Apple is a tasty drink that features Tullamore Dew, Sour Apple Schnapps, and cranberry juice.
If you decide to stop at Finney's Pub, you must order wings. Their wings are considered the best in Doylestown, offered in more than 20 flavors that include BBQ Thai Chili, Spicy Garlic Parm, and Mango Habanero. Try a few different flavors while washing them down with some of your favorite ales. 
All these Irish pubs, located in the Doylestown area, are having fun St. Patty's Day events. Wear your green and stop into any of these great pubs on St. Patrick's Day.