At Fred Beans Ford, we pride ourselves on being part of Doylestown's history and community, and we respect the businesses that share this with us. Part of what makes a town so great is the local eateries where you can celebrate with friends or unwind after a long day.
Since nothing brings people together quite like a love for pizza, here are three pizza places in Doylestown that you simply have to try.
Villa Capri Sports Bar and Pizzeria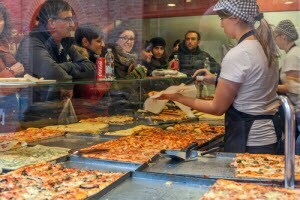 Started in 1968 to provide locals with authentic Italian cuisine, Villa Capri is the oldest pizza place in Doylestown. Serving up New York-style pizza along with many other flavorful dishes, Villa Capri also offers a wide selection of beer and wine to enjoy while you watch a game on one of their many TVs.
You can also relax on their patio or participate in Wednesday's Open Mic night. Other events change monthly, and Villa Capri has integrated itself comfortably into the community, offering good food, drinks, and entertainment.
If you're looking for a new place to hang out, Villa Capri is an excellent choice. You can contact them at 215-348-9656.
Artistic Pizzeria
At 25 years old, Artistic Pizzeria has had plenty of experience in serving the locals of Doylestown. Offering traditional thin crust and thick crust Sicilian pizza as well as panino, calzones, burgers, hoagies, and other staples, Artistic Pizzeria has plenty to offer in terms of flavor. Night owls will be especially pleased because they're open until 3 am on Fridays and Saturdays.
To place an order, call them at 215-345-1000.
Spuntino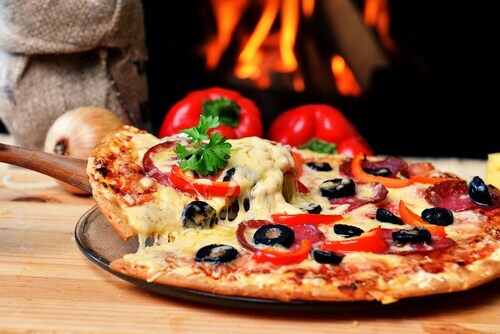 If you've never heard of Neapolitan-style pizza, you may be surprised at some of the differences between traditional pizzerias and the pizzas served at Spuntino. Inspired by the style of pizza served in Naples, Italy, Neapolitan pizza offers different textures and flavors than you may be accustomed to. These pizzas are minimally topped, allowing the sauce, cheese, and toppings to delicately balance each other.
Neapolitan pizzas are also personally sized and cooked quickly in a wood-fired oven, so a degree of light charring is to be expected. However, one of the most distinguishing features is the wet center, where the liquids from the sauce and cheese converge to make a molten center. You're expected to eat Neapolitan pizzas with a knife and fork.
For a unique pizza experience, feel free to contact Spuntino at 215-340-7660. Plan to dine in for the best results.
About Fred Beans Ford
If you're going to frequent these pizza places in Doylestown, you're going to need a ride. Serving the locals since 1975, the Fred Beans Family of Dealerships provides a large variety of makes and models to suit your needs. Also offering repair, detailing, and towing service, there's little you can't find at a Fred Beans family automotive center-except maybe a good slice of pizza.
For more information and to locate a dealership or service center, contact us today.