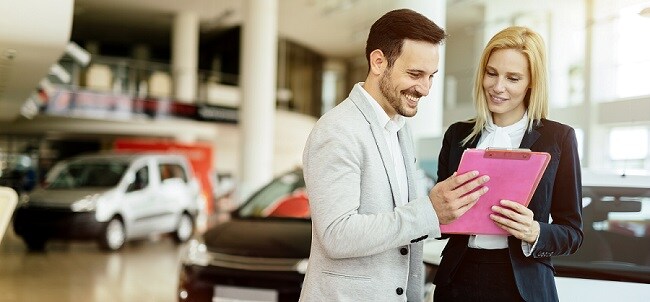 Buying your new Ford Fusion, Explorer, Escape, or other Ford car is a major yet exciting decision. To help you secure a great finance option for your new Ford, you can consult with our experts at the finance center of Fred Beans Ford of Doylestown. There are several financial options out there, each with their own pros and cons. So, let us help you make the best decision for your individual needs and financial preferences.
Many local drivers in Doylestown, Philadelphia, and Warminster can count on the finance center at Fred Beans Ford of Doylestown for all their auto financing needs.  
Expert Financial Guidance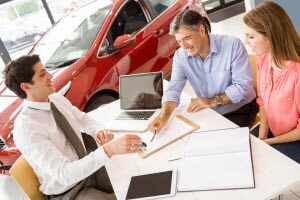 There are many aspects to consider when you're shopping for a new vehicle, including whether you want to lease or loan it.
Financing your new vehicle gives you the benefit of a long-term investment and the ability to trade it or sell it in the future.
Leasing, on the other hand, gives you the option to switch cars every few years and never take a hit on the car's depreciation.
Both financing and leasing have their advantages and disadvantages, but the right choice is based entirely on your financial preferences. If you're stuck on which one is suited for you, our financial specialists can help. We'd be happy to discuss your options and give you expert advice on the auto financing that's best for you, so you can simply focus on finding the perfect vehicle.
Concerned About Credit?
Credit is a common concern for most car buyers. Whether you have great credit, good credit, or no credit at all, we can help you secure a great financing rate. Our finance specialists have been working with customers with a variety of credit situations, so we're certain we can secure a competitive finance rate for your new or used Ford.
Visit our finance center to have a conversation about your credit and find out what options are available to you.
Online Resources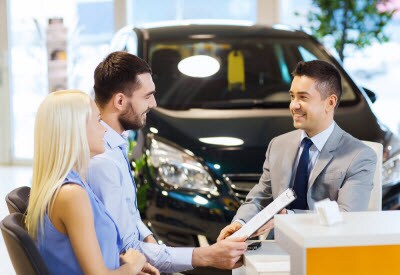 Even if you don't have the time to visit us at our finance center, we still can help! We provide our customers with many helpful financial resources on our website, such as a credit estimator tool and a secure financing application. With these tools, you can learn more about your financing options from the comfort and privacy of your own home.
Simply visit our website and fill out the forms to get started. Then, you can visit our dealership with all the information you need to begin searching for your new or used Ford.
Visit the Finance Center at Fred Beans Ford of Doylestown
At Fred Beans Ford of Doylestown, we do all we can for our customers in Doylestown, Philadelphia, and Warminster, which includes providing expert financing and leasing information. Whether you need helpful guidance from our financial specialists or you're ready to drive home in your new or used Ford, call or stop by our finance center today to find out what we can do for you!