Dashboard lights are essential for keeping your car running like it should and for keeping you safe on the roads. Until we develop cars that can hold a conversation, the dashboard lights are the way your car communicates with you as you drive the Doylestown, Philadelphia, and Warminster roads. They don't just tell you when something's wrong, they tell you when things are working right, too.
We thought it would be helpful to give you a handy guide to what those lights mean. Check out this 2019 Ford Explorer dashboard light guide, and keep it nearby so when one of these indicators fires up, you'll know what to do.
2019 Ford Explorer Dashboard Light Guide
There are a number of different kinds of 2019 Ford Explorer dashboard light indicators you might see light up. Warning lights let you know that there's something that requires attention right away. Indicator lights aren't quite as urgent, but let you know there may be a possible problem. Finally, system lights in blue or green let you know that a system is on and working just like it should.
Warning Lights
Warning lights let you know that something is wrong and that you need to address it immediately. If you see one of these lights, get your Explorer to a service center to have it repaired right away. The word "Brake" in all caps means there's a problem with your overall braking system. A red oil can indicates that your oil pressure is low, and continuing to drive could damage your engine. A front view of a tire, bulging at the sides with an exclamation point, means your tires have low air pressure. Driving like this could result in blowing a tire or losing control of your car.
Indicator Lights
Many of these lights indicate a problem that could turn into a dangerous situation if left unchecked. The letters "ABS" inside a circle, inside of parentheses, indicates an issue with your anti-lock brakes. It's not dangerous to drive this way, but it could lead to further problems down the road. An image of your engine in profile means there's an issue with an engine malfunction-it could be an exhaust issue, another sensor, or a major issue. You'll need to have the exact problem diagnosed further.
Green and Blue System Lights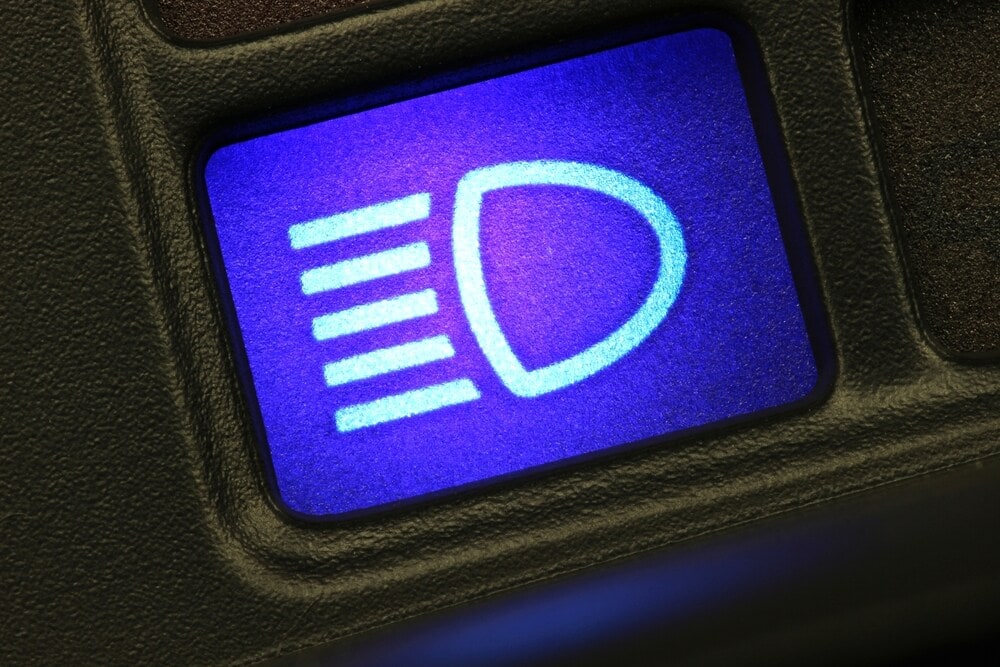 If you see indicator lights in green or blue, they usually mean that a system is working exactly as it should. A speedometer with an arrow and a back view of a car indicates your Adaptive Cruise Control is engaged. The same light, but without the car view, indicates that your regular cruise control is working. An image of two cars, bumper-to-bumper, is your BLIS® (Blind Spot Information System). An image of a headlight can indicate your daytime running lamps, front fog lamps, or Auto high-beam headlamps are on, depending on the lines emanating from the headlight.
Stop Into Fred Beans Ford of Doylestown
If you have any questions about dashboard indicator lights or you see a yellow, orange, or red light that needs to be serviced, Fred Beans Ford of Doylestown can help. Stop into our dealership today and get back on the Doylestown, Philadelphia, and Warminster roads.