Whether it's for work or play, a powerful truck comes with a unique set of advantages other body types just can't offer. Two models with robust strength and built to handle a multitude of challenges are the 2019 Ford F-250 and the 2019 Chevy Silverado.
With a closer look at these two models, our team at Fred Beans Ford of Doylestown compares what drivers in Doylestown, Philadelphia, and Warminster will be able to do with the 2019 Ford F-250 vs. Chevy Silverado.
Engine Power of the F-250 vs Silverado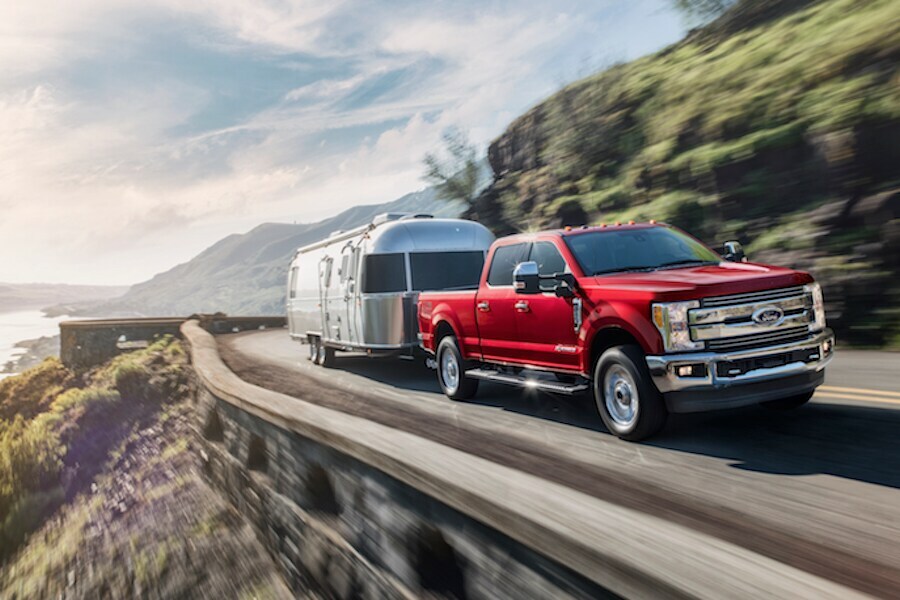 To get a great sense of what these trucks are capable of, we first wanted to take a look at the engines that are equipped in these two trucks. Starting with the 2019 Silverado, this truck is powered by a 4.3L V6 engine. This engine creates 285 horsepower and 305 lb-ft of torque.
Although this is a good amount of power for a standard engine, the Ford F-250 is on another level. Supplied with a 6.2L V8 engine, the 2019 F-250 is given 385 horsepower and 430 lb-ft of torque. Its strength doesn't end there though. The F-250 has an available 6.7L Power Stroke® V8 Turbo Diesel engine that pushes out an impressive 450 horsepower and 935 lb-ft of torque.
At its best, the Chevy Silverado is able to produce 420 horsepower and 460 lb-ft of torque when configured with its available 6.2L V8 engine.
Towing and Payload Capacities
With that kind of engine power, it's no wonder that these trucks can tow and haul various equipment, gear, and tools for you. You can configure the 2019 Silverado to handle a towing capacity of up to 12,200 pounds.
The conventional towing capacity of the 2019 F-250 reaches 18,000 pounds at its best. It can even pull more weight with its 5th-wheel towing capacity of 18,500 pounds. The Ford F-250 can also carry plenty of weight with a payload capacity of 4,270 pounds. The payload capacity of the Chevy Silverado maxes out at 2,250 pounds.
Additional Features for a Convenient Ride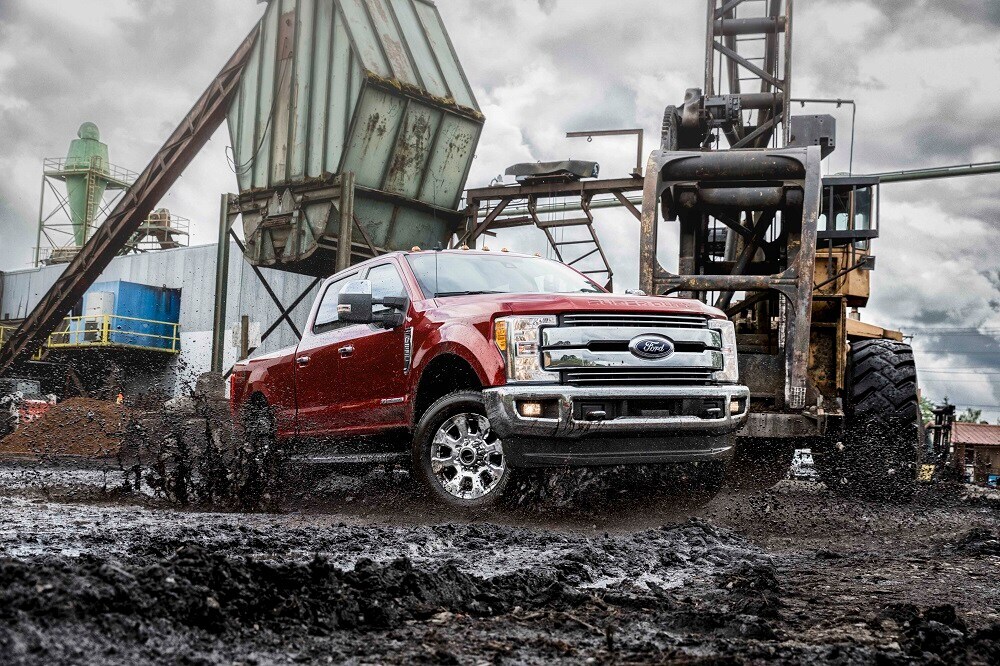 Both trucks are designed to give you a comfortable ride on long trips as well as provide you with a vehicle that can keep you organized while working at different job sites around town. The cabins of each of them come with plenty of space for you and your passengers as well as added storage spots. You can also gain more luxurious, modern features in each truck.
There are also extremely useful features available with the Silverado and F-250 that bring an extra level of convenience to your day. They both have an available remote tailgate release that lets you lower the tailgate with a simple push of a button on your key fob. The Ford F-250 also has the available Tailgate Step with Tailgate Assist™ to make it easier to access the bed of the truck.
Interested in Test Driving the 2019 F-250?
Comparing the 2019 Ford F-250 vs. Chevy Silverado shows you that these trucks have a lot to like. With the F-250 though you'll be able to tow larger equipment for your next job or bigger gear for any fun weekend getaways you have planned. It also provides a smooth and enjoyable ride when commuting around the Doylestown, Philadelphia, and Warminster area.
With all that this truck has to offer, it's time for you to come see it in action! Contact us today to schedule a test drive of the 2019 Ford F-250 with us at Fred Beans Ford of Doylestown.