It doesn't matter whether you drive a Ford car, truck, or SUV. When it comes to routine maintenance, it's best to stay on top of your recommended service intervals to keep your vehicle running the way it should. We know how time consuming and inconvenient a trip to the mechanic can be in Philadelphia or Warminster, which is why Fred Beans Ford offers a full catalog of quick, easy, and efficient vehicle maintenance services at our dealership on North Easton Road in Doylestown.
Doylestown Ford Repair and Service Center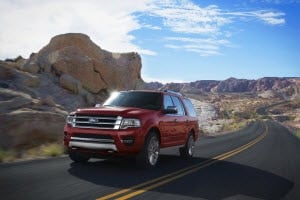 Anytime you need an inspection or routine maintenance, make a service appointment at a Doylestown Ford repair and service center at Fred Beans Ford. We offer dozens of services to keep your car running at an efficient, optimal level throughout Philadelphia, Warminster, and Doylestown.
At the Fred Beans Ford service area, our factory-trained and ASE-certified technicians are passionate about cars and customer satisfaction. You deserve the best automotive service possible, which is why we offer everything from oil changes and tire rotations to post-accident repairs and parts replacements. Fred Beans Ford Collision Center does it all, including complementary multi-point inspections and car washes.
While you're here, look at some of our coupons and service specials. We want you to get the best bang for your buck every time you come into our garage, so be sure to check back frequently. Whatever your car needs, Fred Beans Ford Lincoln is here for you. Schedule your service appointment today or visit our garage to speak with a technician.
Fred Beans Ford Expert Tire Center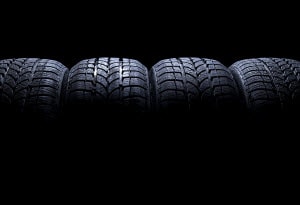 Having a solid pair of tires is essential for optimizing your car's safety, handling, and fuel economy. Anytime you need a rotation, inflation, or new set, stop by the Fred Beans Ford tire center. We'll find the right set for your car's make, model, and trim so you can get the most out of your tires. Thanks to our timely and efficient services, you'll be ready to roll in no time!
Fred Beans Ford Collision Center
If you're ever involved in an accident, it's important to have a repair center like Fred Beans Ford in your corner. When a collision occurs, just call us and we'll take care of the rest. We offer 24/7 towing, roadside assistance, personal contact, and more! Afterwards, we'll make sure your car is good as new before it gets back on the road in Philadelphia, Warminster or Doylestown. 
Schedule Your Next Inspection at Fred Beans Ford
We go the extra mile at the Fred Beans Ford service center. Between our highly trained mechanics and blue-collar work ethic, you can expect quality car care when we inspect your car. Schedule a maintenance appointment or inspection with us today!
Fred Beans Ford is conveniently located at 876 North Easton Road in Doylestown, PA.