One of the best ways to ensure you maximize your Ford EcoSport's longevity and performance level is by keeping up with a routine maintenance schedule. At Fred Beans Ford of Doylestown, our service team is dedicated to providing dependable and thorough care for drivers throughout Doylestown, Warminster, and Philadelphia.
To help you know when to bring your EcoSport in for routine service, we created this helpful maintenance schedule laying out the what, when, and why to keep your vehicle running at peak performance.
Every 3,000-5,000 Miles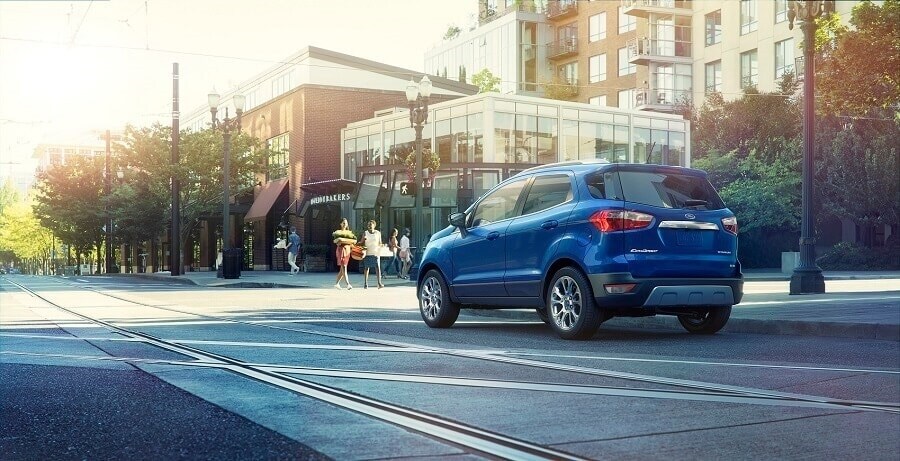 One of the simplest and important tasks you should keep up with is having your EcoSport's oil and filter changed every 3,00-5,000 miles. During this time, you should also have your tires inspected for any wear or damage. All of the fluids in your vehicle should also get topped off or refilled.
Every 10,000 Miles
At this stage, you'll want to have your tires rotated or replaced based on their condition. You also should have your brakes and suspension system inspected for any signs of damage or wear.
Depending on your trim level, your EcoSport might be equipped with an Intelligent Oil Life Monitor that will automatically turn on each time it surpasses the 10,000-mile mark. It's important not to travel more than 10,000 miles between oil changes, so if you happen to miss an appointment, make sure this task is completed and the monitor gets reset.
Every 20,000 Miles 
Every 20,00 miles you'll want to repeat everything that was previously mentioned as well as change your cabin's air filter and inspect your vehicle's transmission fluid levels.
Every 30,000 Miles
Spark plugs and the engine air filter should be inspected and replaced. Your engine coolant and brake fluid should also be inspected and replaced as well.
Every 60,000 Miles
At the 60,000-mile mark, you should plan to have your battery, brake pads/shoes, and rotors replaced as well as have your tires fully inspected for wear or damage.
Ford EcoSport: 100,000 Mile Maintenance
 When you hit 100,000 miles, that's the time you should have items like your belts and hoses inspected. You'll also want your vehicle's transmission and power steering fluid fully flushed and replaced and to change your engine coolant and repeat every 50,000 miles or so.
150,000 and Above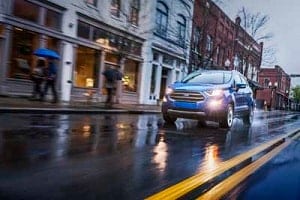 Congrats on reaching this stage! If you followed the guideline to this point, your EcoSport should still be operating in great condition. You just want to make a few replacements including: engine transmission fluid, belts, hoses, and the vehicle's water pump.
It's important to note that these markers are simple guidelines and can vary depending on things like your driving style, local road conditions, and any unforeseen damage or accidents you incur. Your Ford EcoSport's owner's manual is a great resource to consult when trying to plan for these appointments.  
Schedule Maintenance for Your Ford EcoSport Today!
Knowing what and when to schedule routine service will guarantee you long-lasting performance for years to come. So, if you're in the Doylestown, Warminster, or Philadelphia area and in need of a checkup, stop by the service center at Fred Beans Ford or go online to schedule an appointment today!